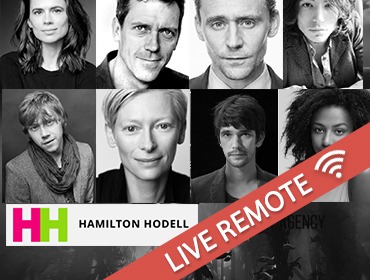 THURSDAY JUNE 4th  | CHRISTIAN HODELL – Talent Agent
Agent to the stars, Christian Hodell is Managing Director of Hamilton Hodell, one of the UK's top talent agencies. Hamilton Hoddell represents Tom Hiddleston, Rupert Grint, Emma Thompson, Hugh Laurie, Ben Whishaw, Tilda Swinton, Sophie Okonedo and Matthew Macfadyen among others. In this exclusive Q&A with Young Film Academy, Christian will explain what a talent agent does, and share his experience nurturing the careers of some of the biggest names on the planet. Christian will reflect on his own route into showbusiness, and will offer practical advice to aspiring young actors on how they can give themselves the best chance of finding representation – and success.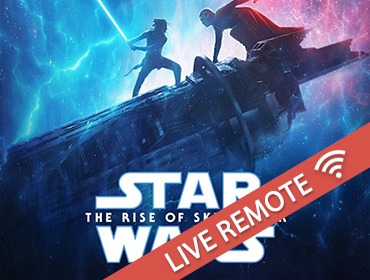 THURSDAY JUNE 11th  | NATALIE WICKENS – STAR WARS
Natalie Wickens was a key member of the Special FX make-up team creating extraordinary characters for the recent Star Wars movie franchise. Natalie world on The Force Awakens, Rogue One: A Star Wars Story, The Last Jedi, Solo: A Star Wars Story and The Rise of Skywalker. In this exclusive Q&A with Young Film Academy, Natalie will reveal what really goes on behind the scenes of a global sci-fi blockbuster and share real-life stories from the make-up chair with some of cinema's most iconic characters.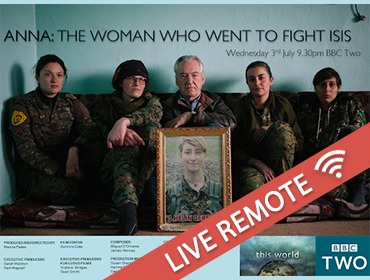 THURSDAY JUNE 18th  | MARINA PARKER – ANNA: THE WOMAN WHO WENT TO FIGHT ISIS
Marina Parker is a double BAFTA-wining documentary director and producer for film and TV. Currently working on a BBC film about life in the time of lockdown, Marina's incredible films expose extraordinary real-life stories from females fighting ISIS (Anna: The Woman who went to fight Isis), death row inmates in USA (Life and Death Row), body dysmorphia (Ugly Me: My Life with BDD), and the first film to use remotely operated cameras inside a British court (The Murder Trial). In this exclusive interview with Young Film Academy, Marina will reflect on how she broke into documentary filmmaking and reveal some of her most hair-raising moments telling real-life stories on screen.

THURSDAY JUNE 25th  | LEONARD WOODCOCK – GUARDIANS OF THE GALAXY
Leonard Woodcock has 20 years experience as a leading stuntman in the UK & US, working with some of the biggest stunt teams to create death-defying sequences for franchises including the Marvel movies Guardian of the Galaxy and Thor: The Dark World. In this exclusive Q&A with Young Film Academy, Leonard will discuss the very real dangers and explosive thrills of how his stunts are performed for a huge range of shows. Leonard will share behind-the-scenes secrets from his work creating flying and wire-work stunts for Star Wars movies including Rogue One, The Last Jedi and The Force Awakens, as well as conjuring zero-gravity and fight sequences in The Martian, Captain America and Kick-Ass 2.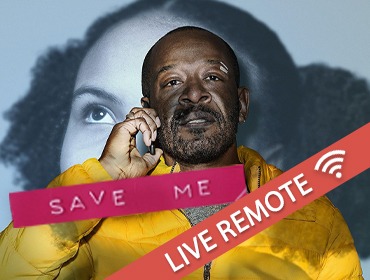 THURSDAY JULY 9th | DANIEL FAJEMISIN-DUNCAN & MARLON SMITH  – SAVE ME
Daniel and Marlon grew up together in South London, and now work together as a highly successful screenwriting partnership for film and TV. Their debut was the critically acclaimed Channel 4 drama series Run and since then they've penned Sky Atlantic's highly BAFTA-nominated hit drama Save Me starring Lennie James. The duo are currently writing an adaptation of 20,000 Leagues Under the Sea (for Working Title) and original sci-fi film Red Star (for Warner Bros.) In this exclusive Q&A with Young Film Academy, the dynamic screenwriting combo will share thrills and spills from the cutting edge of the blank page, as well as reflecting on their own routes into the film and TV industry and offering practical advice to aspiring young writers.